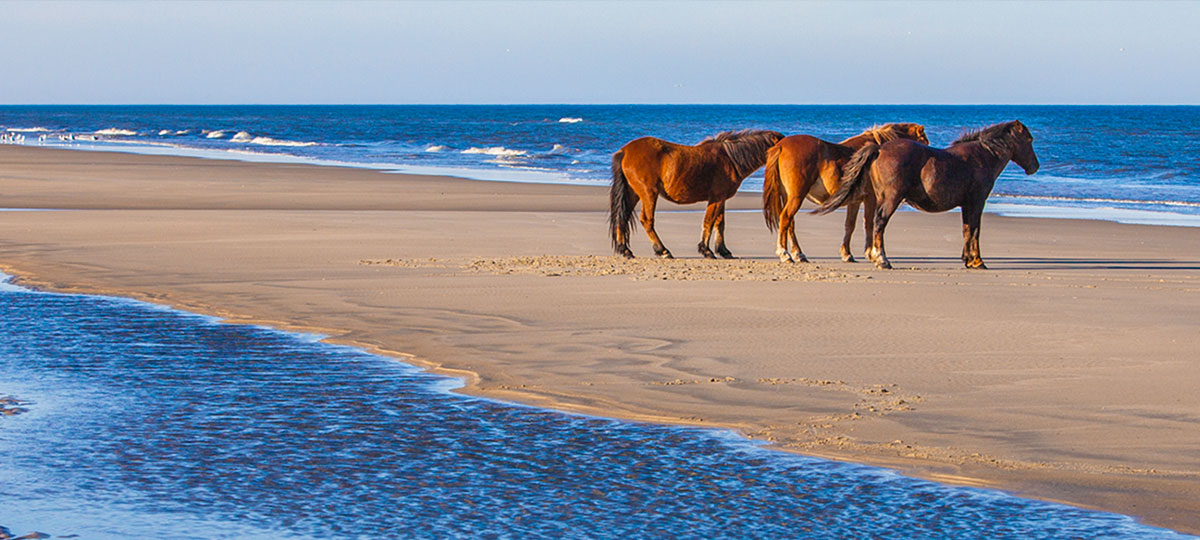 Corolla NC – A Gated Seaside Town of the Northern Outer Banks
Before the 1980's, the road to Corolla, NC was the "road" less traveled. Only those that owned Corolla real estate were allowed to explore this gated, seaside town of the northern Outer Banks. All of this changed in 1984, when the State of North Carolina paved the road to this coastal paradise and opened it to the public. Development of this Outer Banks community escalated and today, Corolla is one of the most sought after beach destinations on the East Coast.
What makes Corolla real estate so unique? This small resort town is filled with fine dining, unique shops and historical landmarks to visit but the main attraction of Corolla is its pristine beaches, championship golf course and luxurious vacation homes. Not to mention the famous Wild Spanish Mustangs of Corolla. These rugged and hardy wild horses are proven to be descendants of the Spanish mustangs brought to the New World by explorers and colonists as long ago as the early 1500's.
Corolla offers a wide variety of accommodations to choose from, luxurious vacation homes with lavish amenities, condominiums and quaint classic sea side cottages. During the summer months, this tourist destination escalates from a mere 500 year-round residents to over 30,000 people. Though it is more congested this time of year, as the season winds down, visitors enjoy the solitude of uncrowded beaches with warm weather temperatures.